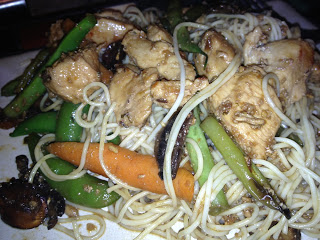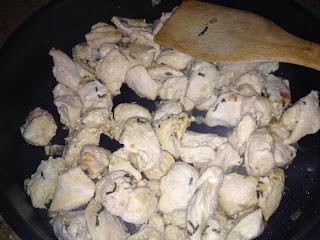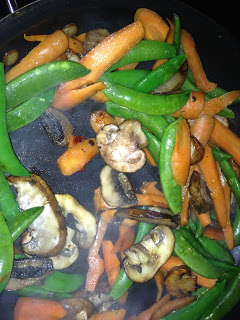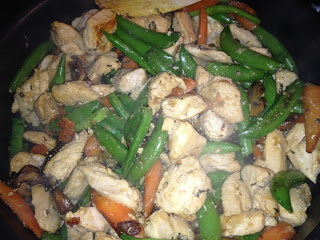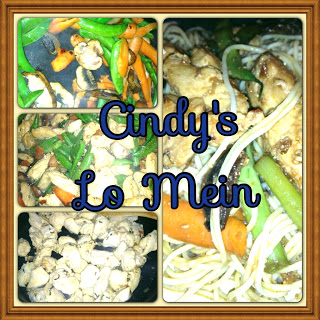 Want an Asian dish without all the guilt. Try this low fat, low sodium recipe! Jason loved it!!!!
Ingredients:
4 boneless chicken breast cut into chunks
8 oz of gluten free spaghetti noodles
1 cup of sugar snap peas
2 medium carrots sliced into thin sticks
3 shallots (diced)
1 cup of thin sliced mushrooms
2 cups of fresh green beans
1 tbsp of olive oil
1 tbsp of fresh ginger (chopped)
1 tbsp of minced garlic
1/2 cup of low-sodium soy sauce
1/4 cup of rice vinegar
Directions:
1. Cook pasta as directed
2. In a large skillet, saute shallots in olive oil over medium heat for a few minutes until soft. Add Chicken and cook until brown.
Remove
3. Saute carrots and mushrooms for 3-5 minutes, then add snap peas and cook another few minutes.
4. Add chicken and green beans, and saute approx 5 min
5. In a food processor, pulse remaining ingredients. Add to skillet and toss mixture until completely coated. Turn the heat down to low, simmer for a few minutes.
6. Serve over cooked noodles- ENJOY!