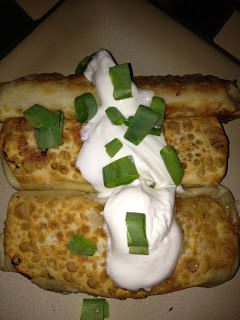 Chicken Adobo Lumpias
Ingredients:
4 Thin sliced Chicken breasts- diced
1/4 cup of apple cider vinegar
2 tablespoons cup of low sodium soy sauce
4 cloves garlic, crushed and minced
2 bay leaves
1 tsp of baking stevia
1 tsp curshed black peppercorns
1 bunch chives
1 pkg large square spring rools
1 egg beaten
Canola oil for frying
Kosher salt
Greek yogurt for topping
Directions:
1. In a pot, mix the diced chicken, viengar, soy sauce, garlic, bay leaves, stevia, and peppercorns.
2. Place pot on stove, add enough water to cover chicken. Bring to a boil; lower the heat and simmer until chicken is nice and white. Transfer the chicken to a plate. Boil the sauce for about 5 min and strain (set the sauce aside)
3. In a food processor, pulse the chicken until finely chopped. Mix in the chives and 1/2 cup of sauce (reserve the other half for topping)
4. Lay out 1 wrapper on a clean surface. Spread with 2 heaping tablespoons of filling in thin line along one edge. Brush the opposite edge with the egg wash, fold in the edges and roll up tightly. Repeat, will make approx 6 rolls
5. In a medium skillet, heat 1 inch of oil med-high heat. Working the rolls until golden, approx 2 min each
Transfer to a paper towel to drain, sprinkle with Kosher salt
Cut Lupias in half and serve with a side of Greek Yogurt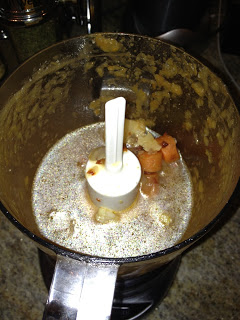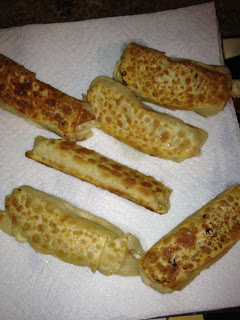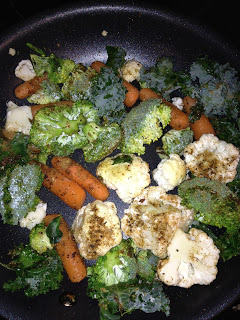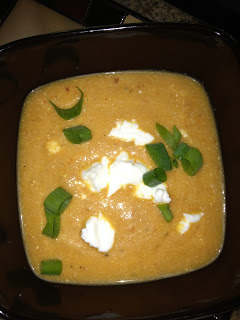 Homemade Carrot & Cauliflower Soup
Served hot or cold
Ingredients:
1 tablespoon olive oil
1 yellow onion, chopped
5 medium carrots, peeled and coarsely chopped
1/2 head cauliflower, cut into florets
1 teaspoon red pepper flakes
2 teaspoons lemon zest
1 teaspoon ground cumin
2 cups chicken or vegetable stock
3/4 cup plain yogurt, divided
Kosher salt and freshly ground black pepper
1 green onion, finely chopped
Directions:
Heat the oil in large pot over medium heat. Add the onions and cook until tender, about 5 minutes. Add the carrots, cauliflower, red pepper flakes, lemon zest, cumin, stock, and 2 cups water and bring to a boil. Cover and simmer over low heat until the carrots are very tender, about 30 to 40 minutes. Let the soup cool slightly, and then blend until smooth, working in batches. Pour the soup into a large bowl and whisk in 1/2 cup of the yogurt. Taste and season with salt and pepper. Chill the soup in the refrigerator for at least 2 hours up to 24
hours. Serve the soup in individual bowls with dollops of remaining yogurt, and some
chopped green onion.